In Despair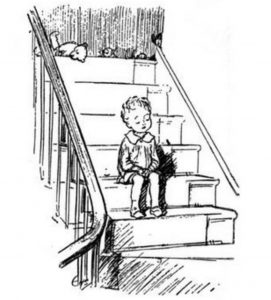 (After A A Milne's Halfway Down)
In deep and dark despair
On this stair
Here I sit.
I've never known
A deep despair
Quite
Like
It.
For those at the bottom
Are spurned by the top.
It doesn't look
Like this is ever
Going
To
Stop.
Sitting in despair
Isn't good
And isn't bad.
It's just that this reality
Is really sad.
And all sorts of scary thoughts
Run round my head.
I kind of wish
I wasn't here
But somewhere else
Instead!